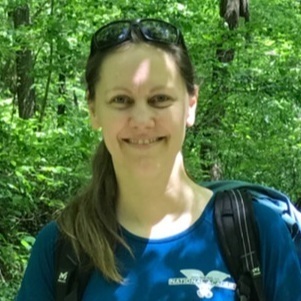 Chandra Turpen
Research Faculty, Physics Education Research Group, Dept. of Physics, University of Maryland, College Park
About Chandra
Dr. Turpen is a Research Assistant Prof. in the Dept. of Physics at Univ. of Maryland focused on physics (and engineering) education research. I work to design and research contexts for learning (for students, educators, and faculty) typically within higher education. My research draws from perspectives in anthropology, cultural psychology, and the learning sciences. Through studies of classroom and institutional practice, I focus on the role of culture and ideology in science learning and educational change. My research interests include how to: (a) disrupt problematic cultural narratives in STEM; (b) cultivate equity-minded approaches in educational spheres; and (c) cultivate more ethical future scientists and engineers by blending social, political and technological spheres. I prioritize projects that seek to share power with students in educational change. I aim to advance social justice in undergraduate STEM programs and I make these struggles a direct focus of my research.
---
Education
Postdoc
Physics Education Research Group, University of Maryland, College Park , 08/2011-07/2016

Western Michigan University, 08/2009-08/2011
Ph.D.
Physics, University of Colorado Boulder , 05/2010
Bachelor's
Physics, University of California, Santa Cruz , 12/2004
Interested in
Mentorship
Speaking
Research Experience
Consulting
DEI/STEM Community Engagement
Contact Chandra