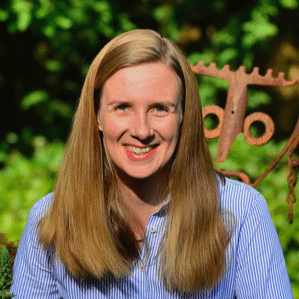 Elisabeth Krause
Associate Professor, Arizona Cosmology Lab, University of Arizona
Research Focus
Research Interests
About Elisabeth
I am a (mostly) observational cosmologist and my work focuses on the modeling and inference program for theoretical interpretation of data large cosmological surveys. I am currently involved in the Dark Energy Survey, the Rubin Observatory's Legacy Survey of Space and Time, the SPHEREx mission, and the Roman Space Telescope, and I think a lot about how to consistenly combine different different cosmology observations.
I am currently an Associate Professor in Astronomy and Physics at the University of Arizona. I joined the University of Arizona in 2018, after obtaining my PhD at Caltech in 2012 and postdoc positions at UPenn and Stanford.
---
Honors
2022 - Early Career Award, Universities Research Association
2021 - Sloan Research Fellowship
2020 - Maria Goeppert-Mayer Award, American Physical Society
2020 - Packard Fellowship for Science & Engineering
2019 - Early Career Research Award, Department of Energy
2018 - Young Scientist Award, IUPAP Commission on Astrophysics
---
Education
Ph.D.
Astrophysics, California Institute of Technology, 06/2012
Bachelor's
Physics, Other, 10/2007
Interested in
Mentoring
Mentorship
Speaking
DEI/STEM Community Engagement
Contact Elisabeth