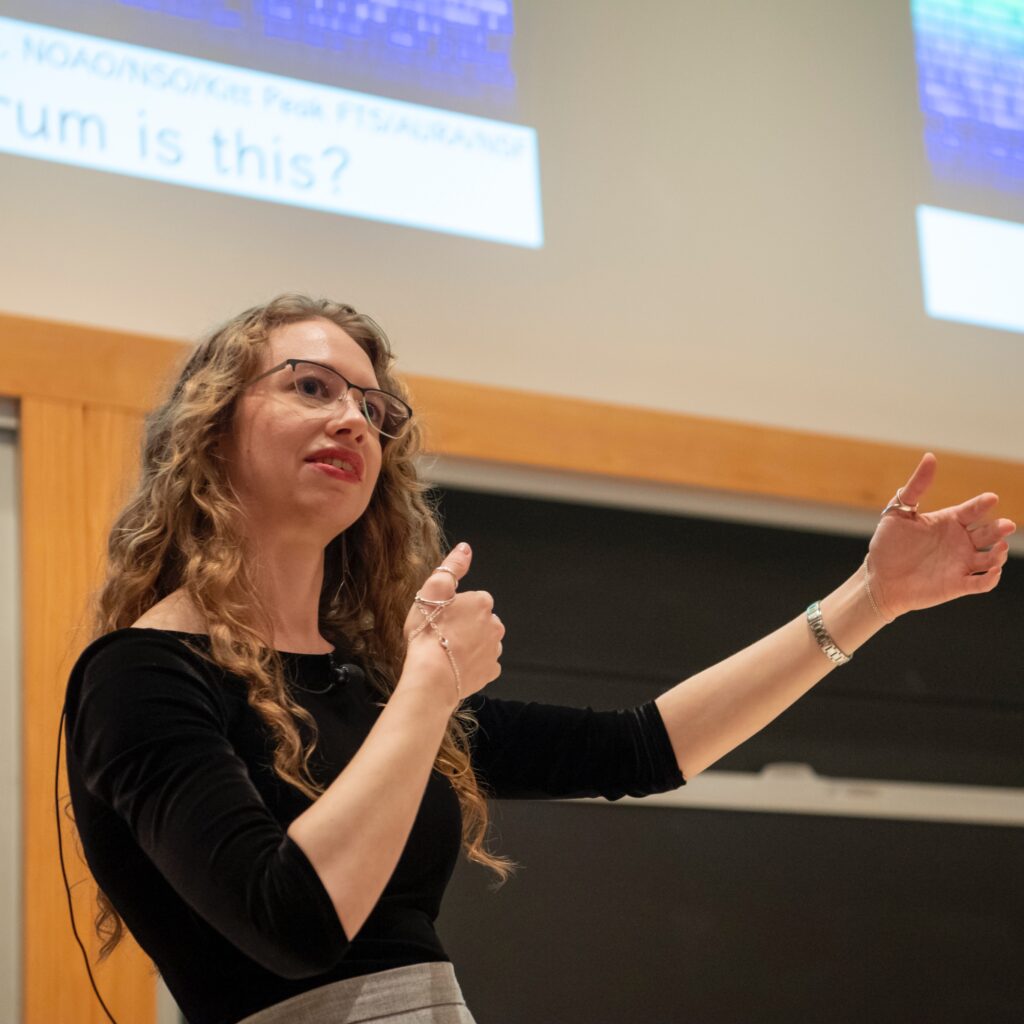 Jillian Scudder
Assistant Professor, Physics & Astronomy, Oberlin College
About Jillian
Dr. Jillian M. Scudder is an Assistant Professor at Oberlin College in Oberlin, Ohio.
Her Ph.D thesis focused on the physics of galaxy collisions in the local universe (through both optical and radio observations), and during her postdoc at the University of Sussex, she expanded her research to more distant galaxies and a broader spectrum of wavelengths.
She is very interested in science communication and outreach, and has created her own blog in order to answer questions about space: Astroquizzical. She is also a published author, with her first book, Astroquizzical: a beginner's guide to the cosmos, published by Icon Books and out now in paperback.
---
Honors
University of Sussex Public Engagement Impact Award Special Commendation
Girl Scout Gold Award
---
Education
Postdoc
Astronomy Centre, University of Sussex, 09/2014 - 04/2017
Ph.D.
Astronomy, University of Victoria, 05/2014
Bachelor's
Physics & Astronomy, French & Francophone Studies, Macalester College, 05/2009
Interested in
Speaking
Science Outreach
Consulting
Contact Jillian