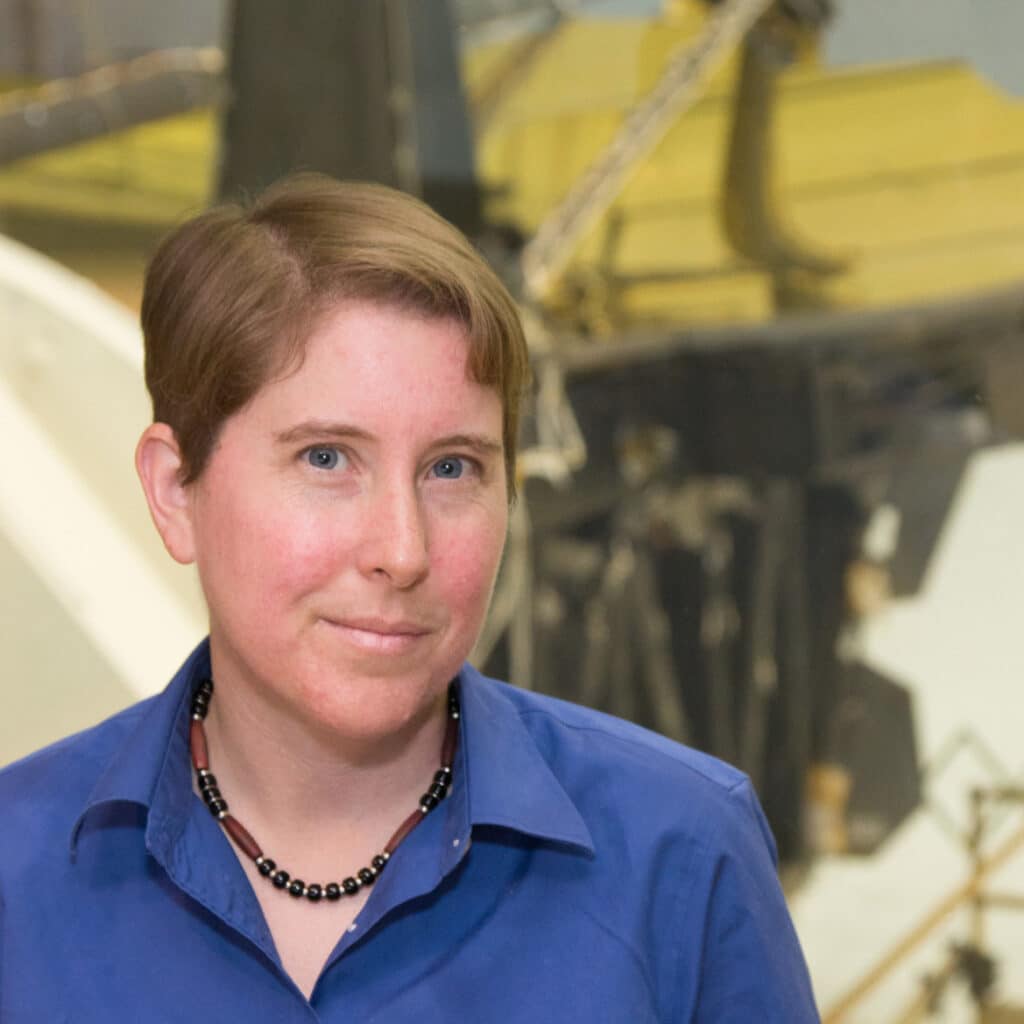 Jane Rigby
, NASA GSFC
Research Focus
About Jane
Dr. Rigby's scientific interests are centered around how galaxies evolve with time. She is interested in the growth of black holes in the centers of galaxies, the creation in stars of the elements in the periodic table, and the relationships between these parts of galaxy growth. To study these topics, Rigby uses gravitational lensing, a technique that exploits rare, natural telescopes to magnify galaxies, making them much brighter and more stretched out. This technique gives current telescopes a much deeper, sharper view inside the inner workings of galaxies, which provides a "sneak peak" at the capabilities of future telescopes.  Rigby is the PI of multiple programs using the Webb, Hubble, Spitzer, Chandra, Herschel, and NuSTAR space telescopes, the Keck telescopes in Hawaii, and the Magellan telescopes in Chile. She has published more than 100 refereed scientific papers.  Rigby serves as the Project Scientist for Operations for the James Webb Space Telescope.
---
Honors
2018 - John C. Lindsay Memorial Award for Space Science
2006-2009 - Spitzer Fellow
Outstanding Alumni Award, Eberly College of Science, Penn State
---
Education
Postdoc
Carnegie Observatories, 2006 - 2010
Ph.D.
Astronomy, University of Arizona, 03/2006
Master's
Astronomy, University of Arizona, 05/2003
Bachelor's
Astronomy, Penn State University, 05/2000
Physics, Penn State University, 05/2000
Interested in
Mentoring
Mentorship
Science Outreach
Consulting
Contact Jane