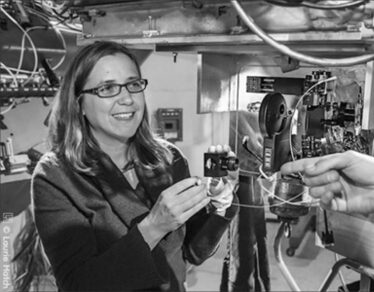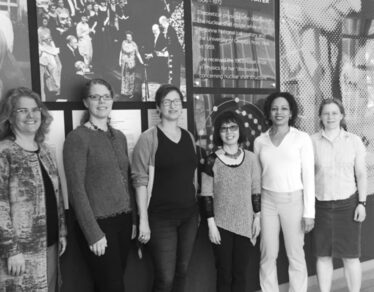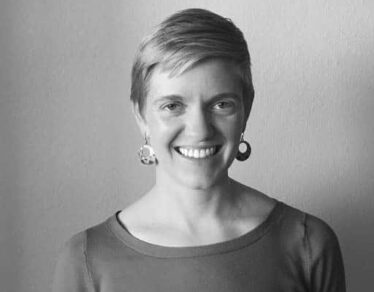 Connect
There's power in women coming together. Connect with our community of extraordinary women for mentorship, networking, and knowledge exchange.
Discover
Discover the extraordinary research and contributions of women who have transformed the fields of physics and astronomy and our understanding of the universe.
Engage
Engage with carefully curated resources and ideas that have catalyzed positive change across scientific research groups, labs, departments, and institutions.
Frequently Asked Questions
Who can join the directory?
Our directory is intended for scientists in the fields of physics and astronomy that have completed at least a bachelor's degree; for example, graduate students, post-doctoral fellows, university faculty, staff scientists, and others in relevant careers. We welcome all women and marginalized gender identities. Our community is currently focused on those working and studying in the United States as well as U.S. scientists working and studying abroad.
If joining the directory is not for you, we encourage your continued engagement with 1400 Degrees.  Use the directory to learn about and connect with exceptional scientists; peruse the Insights section for interviews, perspectives, science news and resources; and join our email list for updates.
How will my information be used?
Your registration email address and personal demographic information will be kept private; everything else that you enter during the registration process will be on your public 1400 Degrees directory profile. The Heising-Simons Foundation may use your registration email address to send you updates about the 1400 Degrees platform and invitations to related events. We may also publicly present aggregated and anonymized demographic information for the 1400 Degrees directory.  We will never sell or distribute your personal information to third parties.
Can I update my information?
Yes. Please log in using your registration email address. You can then edit your profile at will. If you have any questions or concerns, you can contact us.